Services
Daily Valuation Recordkeeping ::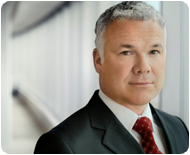 The need for accurate accounting and proper allocation of all monies in a retirement plan cannot be emphasized too strongly. Failure to account accurately for the monies in a retirement plan can distort participant account balances, cause unnecessary work for everyone, increase the fiduciary risks to the plan's Trustees, adversely affect participant enrollments, and endanger the favorable tax status of your plan.
Heritage is equipped with new, state-of-the-art computer hardware and the most sophisticated "daily valuation" recordkeeping software available in the industry.
By way of our strategic partnerships with Charles Schwab Trust Company, Mid Atlantic Trust Company and Matrix Trust Company, Heritage provides its clients with the most diverse offering of mutual funds available anywhere. As a Heritage client, your recordkeeping services include:
True Open Architecture
Over 10,000 mutual funds to choose from, incluing no-loads funds and institutional funds
ETFs
Low cost exchange traded funds
Actively Managed Portfolios
Managed by a Registered Investment Advisory firm that signs on as a co-fiduciary.
Brokerage Account
For even more flexibility, a brokerage account can be made available to plan participants at the election of the Trustee.
Private Company Stock
The Pegaesus Platform can incorporate investments held in company stock through an Employer Stock Option Plan or Employer Stock Bonus Plan


More than just investment flexibility – the technology behind the Pegaesus Platform is designed for ease of use for both plan sponsors and participants. Our goal is simple: to give you everything you need to do better.
Participant Site
Updated balances by source and fund
Transaction history/ personal performance
Plan documents such as SPD, Investment Policy Statement, Safe Harbor Notice
Investment performance, reference and education
Investment changes, transfers and automatic rebalancing
View and change beneficiary designation
Adjust salary deferral election
View and print past statements
Plan Sponsor Site
Updated plan balances
Transaction history
Plan Documents

Summary Plan Description
Summary Annual Report
Form 5500

Summary reports on demand
Participant specific reports on demand.
Password resets

In addition employees will receive timely, easy to read quarterly statements. Distributions and loans are processed within 3 business days and all tax withholding and tax forms are prepared.

Why Choose Us
Cost-effective, time saving plan management
Open architecture fund availability
Comprehensive web-based access, administrative tools and reporting
Personalized, professional support services
Ease of use at every step
Powerful services that ensure the success of every retirement plan
We look forward to serving your company and its retirement plan participants with superior technology and service. We are committed to providing an outstanding experience for plan sponsors, and participants.